The latest models
MTV9100D & MTV9600D
With a new processor, the new dual-system models feature 4K YouTube!
Get full Magic TV™ dual-tuner recording with simultaneous use of any app.
Full 4K output from compatible apps and on-demand TV services.
4K apps like YouTube, Kodi and more!
Simply choose whether you want 1TB or 4TB of storage included...
MTV9100D USB
MTV9600D 1TB/4TB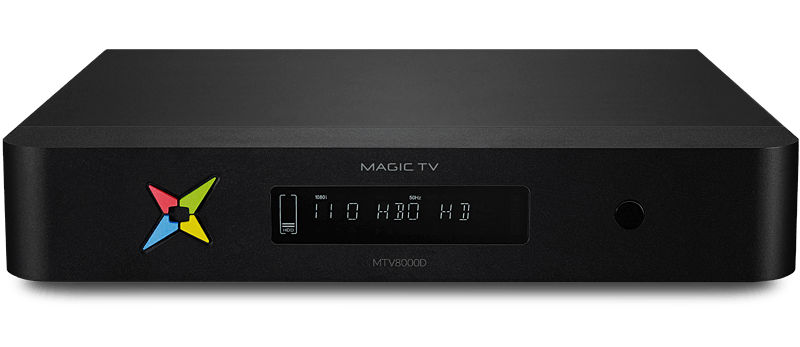 MTV8000D / MTV8000D-4TB
The most advanced Magic TV™ model
MTV8000D adds video inputs and a video encoder to provide even more advanced features:
Magic Link: Simply hook up your myTV Super, Now TV and Cable TV boxes and control them using the Magic TV™ menus and EPG.
Video Streaming: Send video and audio direct to your iPhone, iPad or iPod Touch. Wherever you are!
Video Encoding: 10 levels of real-time compression allow up to 1000 hours of recording!
Special Build-to-Order MTV8000D-4TB comes with a massive 4TB internal HDD providing up to 4000 hours of SD recording!
Find out more
Find out more (4TB)